OUR PURPOSE. OUR MISSION. OUR MOTIVATION.
What's your passion? Ours is safeguarding water to protect the health of the public with proven solutions against waterborne illnesses and working to keep HVAC equipment operating safely and efficiently.
As Ohio's water management leader, we respond rapidly, remove worry, and reduce costs for our clients. None of that is possible without committed and passionate team members. Could you be one of them?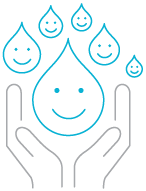 22

curious, fun-loving team members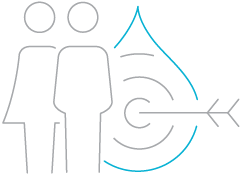 Over 275

clients served throughout ohio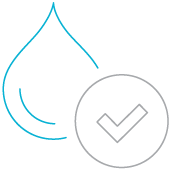 2013

first custom water management plan
COMPANY CULTURE
We've delivered proven systems to protect against Legionella outbreaks since 1999. But we've never lost sight of our most important resource: our team members.
We believe in hard work, collaborative relationships, cooperation, and the power of popcorn to make a meeting more enjoyable. We strive to hire the right people for the right job, and then do all we can to keep them on our team for a very long time.
These are the values we live by. If you align with them, you'll thrive on our team.
We're Rapid Responders who are committed to Finding Win/Win Solutions.
We're Curious, and committed to Continuous Learning.
We're Honest and strive to be Humble and Kind in all we do.
We also believe in our community and that everyone deserves an equal chance, no matter their race, gender or past. We're an active supporter of Good Shepherd Ministries, donating needed goods and coaching services, and we employ team members who are participating in Good Shepherd Ministries' recovery program.
Want to know more? Good. We look for that in our people, too.
CONTINUING EDUCATION
Our customers count on us to be up to date on standards and rapidly changing laws and regulations, to understand evolutions in technology and make informed recommendations for them, and to know what's new in the field of water management.
We provide ongoing education for our team members, ranging from personal and professional development to industry-specific degrees, certifications, informational seminars and more.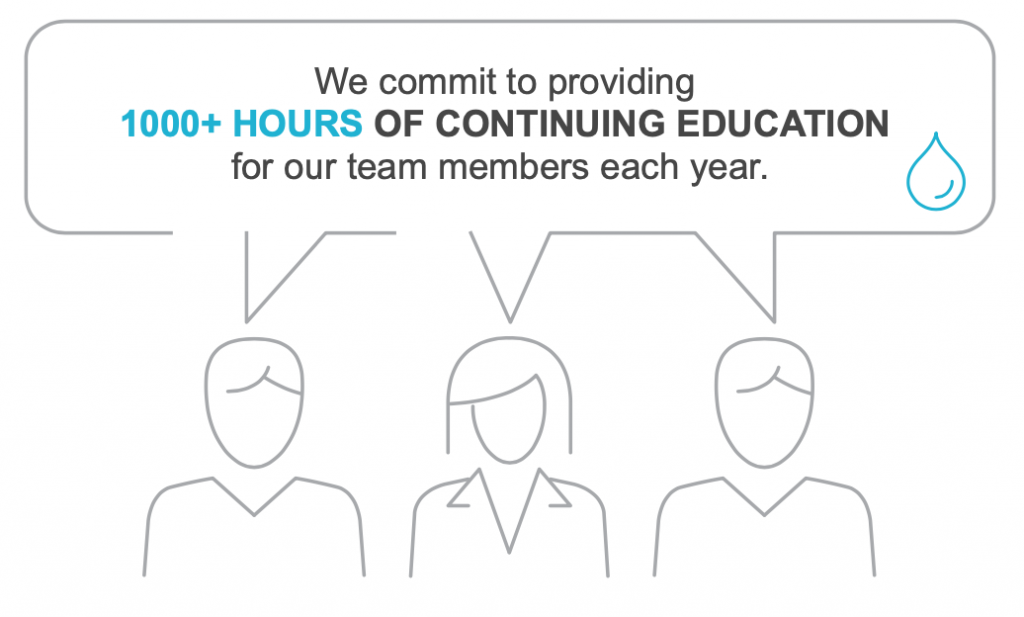 CAREERS
We're always looking for the next person to join our supportive, client-focused, and passionate team. We focus on promoting from within.
Our comprehensive benefits include:
Competitive salaries
Comprehensive medical, dental, Rx, disability, and life insurance
401(k) plan
Educational assistance
Health savings account
Paid holiday, vacation, and sick time
Employee assistance program
Profit sharing
Unlimited sick time
Are you our next hire?